Here is the final and last update on the Fuel Transfer Tank. PROJECT COMPLETE!
May not be the best looking set up, but it is fully functional. In the previous post on this you can see what our approximate investment is in this project (previous post click here or at the end of this post).
Tank sitting on skid. I also put treated 4x4s under it so I can set it on ground and do not have to worry about the steel rusting out later.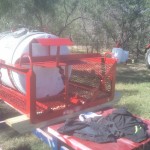 This is the filter house bracing. I put this here to keep filter and plumbing from sagging.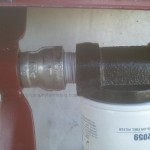 The pump is mounted and plumbed. Notice fuel can behind tank. There is enough room I can put three 5 gallon fuel cans back there.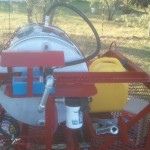 Complete Unit!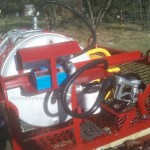 Right before we put it in back of F250 and scratched the new paint on it.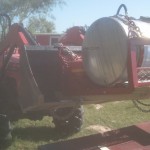 Loading the unit.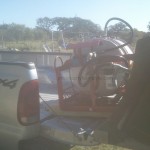 Ready to be filled up, but first we will have to sit on the street corner and take fuel donations…lol.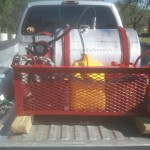 Here is the previous update if you want to get up to speed and see the project step by step.
http://philosophyfarmstyle.com/fuel-transfer-tank-update-2/