Last weekend we attended the Farm and Ranch show. Was a bit disappointed with the farm and ranch show as there was not many good vendors/exhibitors. Afterwards we went to the TRACTOR PULLS!  We had a blast! They put on a great show. Here is some pictures of the tractor pulls.
Here is a shot across the arena floor. We had front row seats.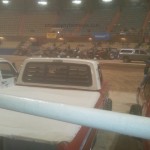 This guy was on the move!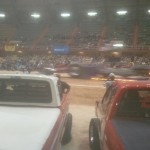 Shot of the starting line.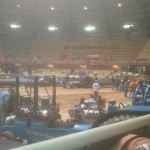 The only thing John Deere bout this tractor is the paint.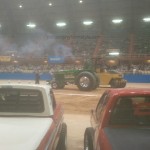 Here is Outlaw getting all he can get off the show! Got his Habor Freight ear muffs on.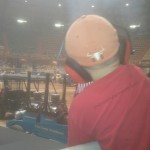 Good lookin old Canary Yellow Ford