Gotta move some dirt. Wife is actually gettin used to the tractor and enjoying it. Here she is makin some rounds movin some excess dirt that has brush, grass, etc. in it. This tractor has really been the bang for the buck. So far it has done everything we wanted it to with no problems.
There she goes.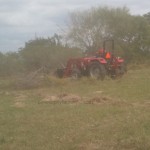 RUN!! Here she comes for more.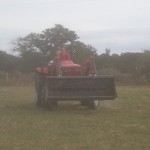 Shes got the hang of it now.