We have mixed breed cattle and our hoping to later focus down to one breed.
Here is a picture of P.J. our Black Angus bull. We are very proud of him.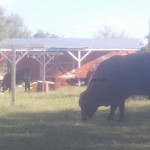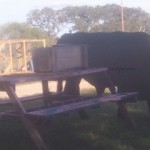 Here is a random picture of the other cattle and you can see we let them free range everywhere…..Even in the back yard!